Welcome to Clear Choice Technical Solutions – Your Trusted Partner for Color Copy Machines in Nashville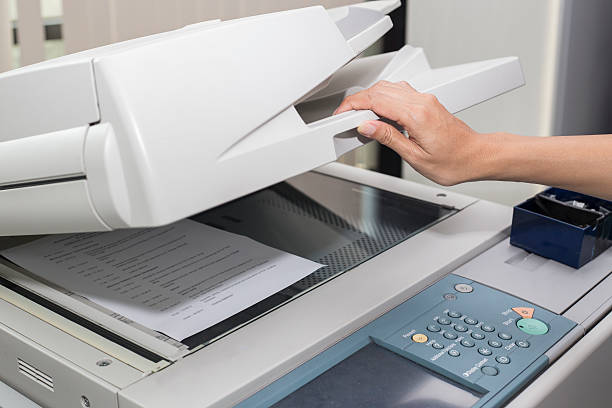 Are you searching for a reliable and high-quality color copy machine in Nashville? Look no further than Clear Choice Technical Solutions. As the leading provider of lease and contract services for printers and copier products, we bring you top-of-the-line color copy machines that deliver exceptional print quality and performance for your business needs.
Why Choose Our Color Copy Machines?
Superior Print Quality: Our color copy machines utilize advanced technology to produce vibrant, true-to-life colors and sharp, professional prints. Whether you're printing marketing materials, brochures, or important documents, our machines ensure that every detail stands out, leaving a lasting impression on your audience.
Cutting-Edge Features: Experience the power of innovation with our feature-rich color copy machines. With high-resolution scanning, automatic duplexing, and fast printing speeds, our machines are designed to optimize your productivity and streamline your printing process. Stay ahead of the competition with the latest printing functionalities.
Customized Solutions: We understand that every business has unique printing needs. Our expert team works closely with you to understand your specific requirements and provide tailored color copy machine solutions. Whether you run a small office, a creative agency, or a large corporation, we have a wide range of machines to accommodate various printing volumes and budgets.
Reliability and Performance: Our color copy machines are built to deliver consistent performance even in demanding environments. With durable construction and reliable components, our machines minimize downtime and maximize productivity. Trust in the reliability of our machines to meet your printing demands, day in and day out.
Exceptional Service and Support: At Clear Choice Technical Solutions, we pride ourselves on providing outstanding customer service. Our knowledgeable team is here to assist you every step of the way, from selecting the right color copy machine to providing ongoing maintenance and support. Your satisfaction is our priority.
Unlock the Power of Color Printing Today!
Discover the full potential of your Nashville business with our high-quality color copy machines. Whether you need to create eye-catching marketing materials, produce professional-grade documents, or bring your creative projects to life, our machines are designed to meet your printing goals.
Contact us today to speak with one of our experts and explore our range of color copy machine options. Experience the Clear Choice Technical Solutions difference and elevate your printing capabilities. Let's transform your Nashville business together with our cutting-edge color copy machines.